The new Starri Journey allows you to unlock songs as you progress on to higher levels by earning experiences. You can earn experience every time you play a song! The amount of experience earned will depend on your grade and calorie consumption after each song play.
This also means that there are no more Shards or Shard Boxes in Starri. However, all previous songs that you have unlocked using Shards will still remain in your possession in v.1.3.
Please note that there are 2 paths available in Journey. The top path can be unlocked only if you purchase the Starri Pass pictured below.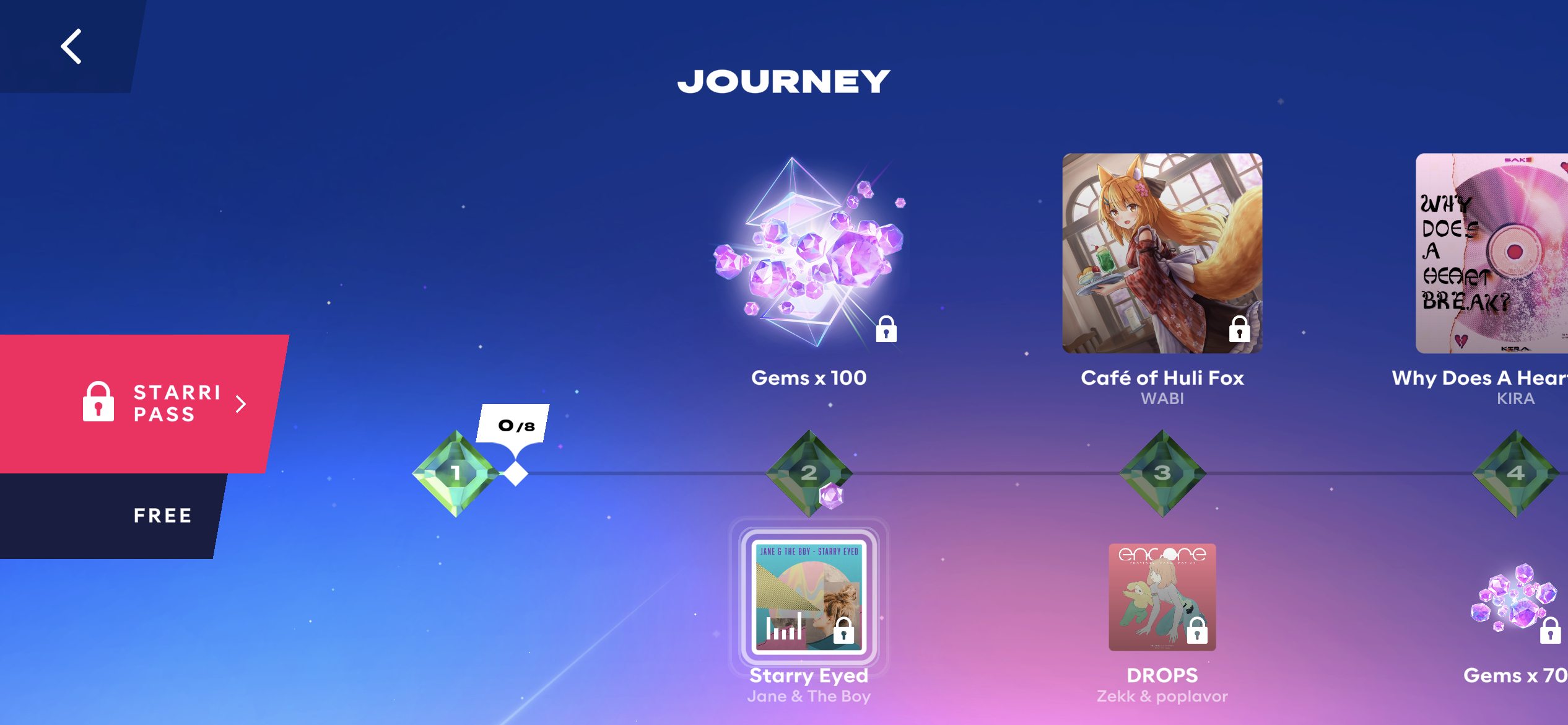 [Screenshot of "Journey"]